6.

Outback Fries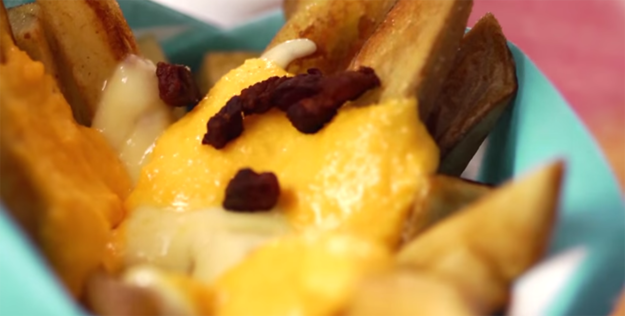 Advantages: 1) You don't need to stand in line. 2) They're not difficult to make. 3) They don't cost a fortune.
The standout ingredient is the cheddar and mozzarella blend.
Here is the recipe.
7.

Fried Hot Dog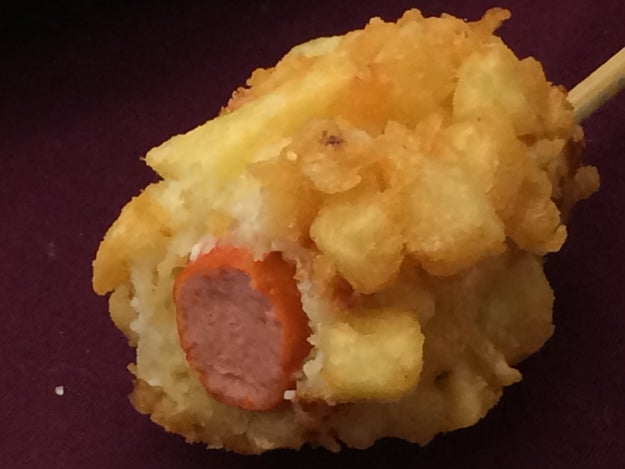 This hot dog was cold, so it cozied up with a FRENCH FRIES JACKET. All of this on a stick. Kids and adults alike will love this. See the recipe here.
8.

Homemade Shoestring Fries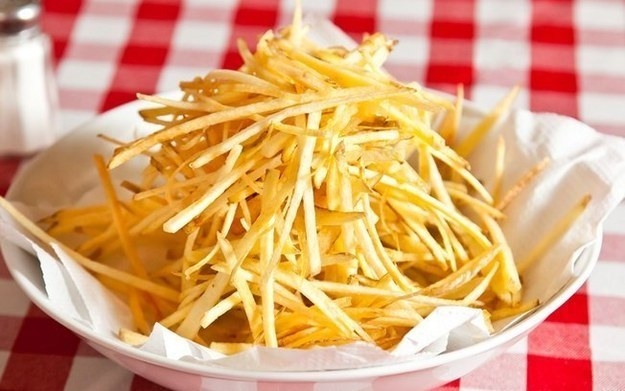 It's not the same as the packaged ones, but these are way fresher. Cutting the potatoes up by hand is a lot of work, but if you have a mandolin slicer, it's easy peasy. Here is the recipe.
9.

Ham and Cheese Stuffed Fries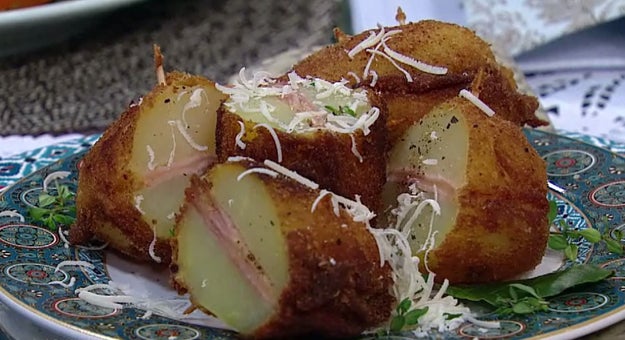 Imagine a ham and cheese panini. Now, switch the bread for potato, and wrap the whole thing in breadcrumbs. Fry it. NOW WE'RE TALKING. Recipe here.
10.

Potato Skin Fries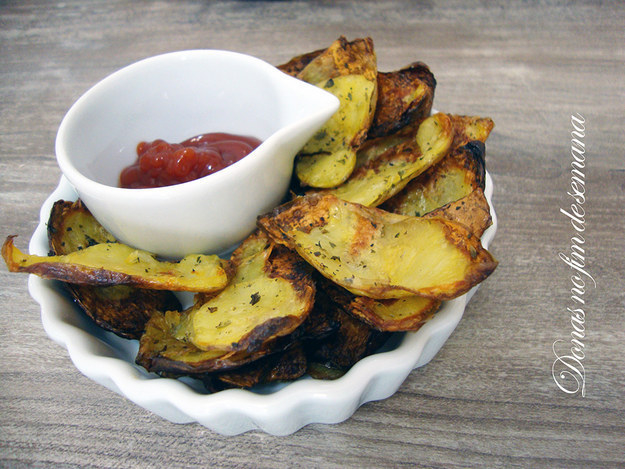 If you try any of the recipes in this list and are left with a bunch of potato peels, DON'T THROW THEM OUT. You can even give the fryer a rest now, since this recipe is prepared in the oven. Learn how to make them here.
11.

Cheddar Sauce for French Fries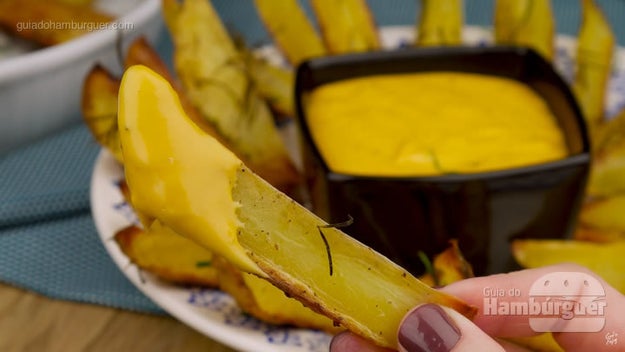 For those moments when ketchup just doesn't have what it takes. This recipe takes more than just melting the cheese. You start by stir frying an onion and then add cream. See the recipe here.