1.

Show off your record collection with this vinyl storage shelf that won't crowd a compact living area.

Get it from Urban Outfitters for $69. / Available in gold (left), turquoise (right), lavender, mint, and black.

Too big for your space? Check out this similar smaller model for $39.
2.

Park a tray on top of this fringed Nate Berkus stoolas extra tabletop space when you aren't using it as a footrest.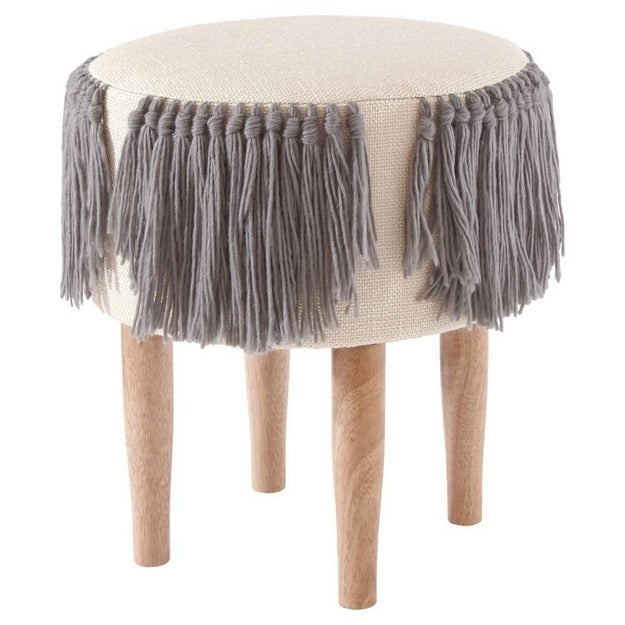 Get it from Domino for $19.48.
3.

Tuck in extra blankets and pillows at the foot of your bed in this upholstered storage bench that'll also be your new fave spot for pulling on your shoes.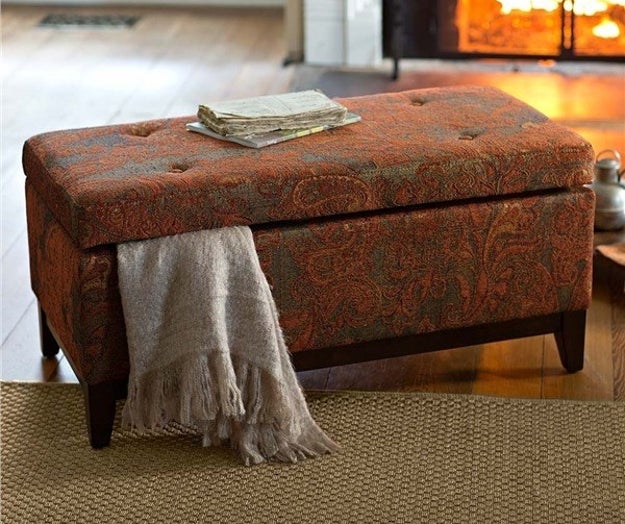 Get it from Plow & Hearth for $99.77.
4.

Trick people into thinking you're a trust fund kid with a smoky armchair, aka a convincing knockoff of Philippe Starck's famous ghost chair.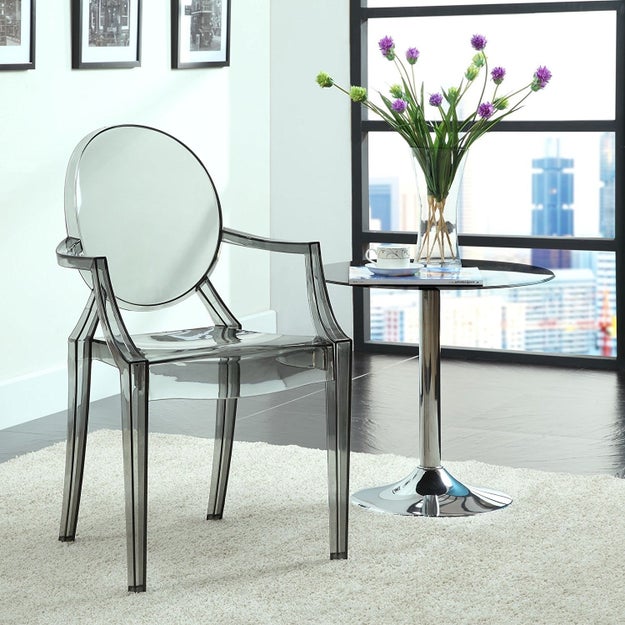 Get it from Amazon for $86.95. / Available in eight colors.
5.

Mount this drop-leaf table to your wall for room to type away on your laptop or take in a solo meal. (Haven't you heard? Eating alone is all the rage!)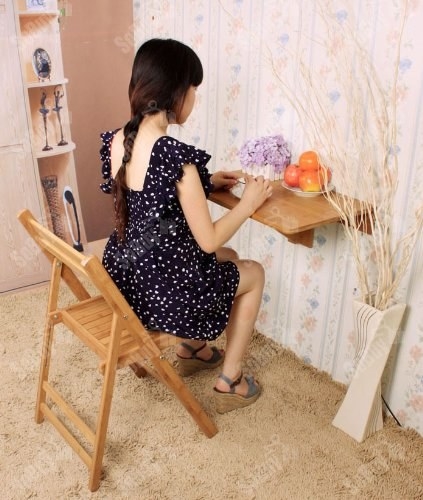 Get it from Amazon for $34.95.