Ireland: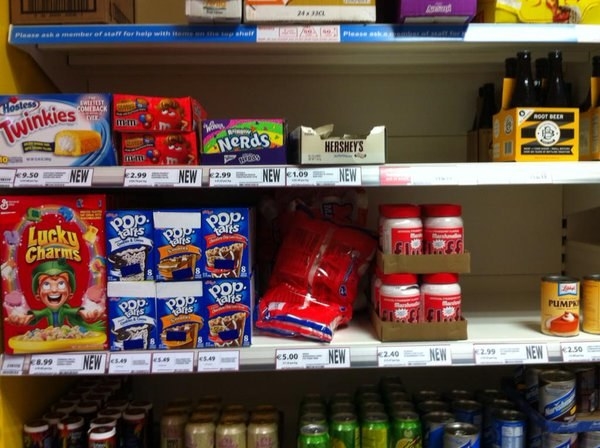 Pop-Tarts, Lucky Charms, Nerds, Twinkies, and MARSHMALLOW FLUFF.
Finland: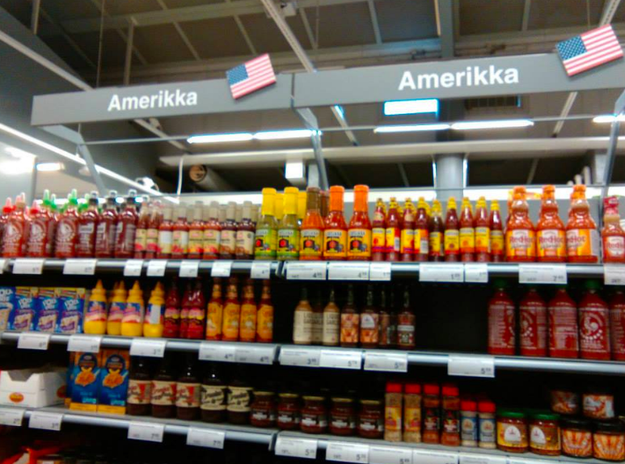 Pop-Tarts, mustard, and so many hot sauces.
Sweden
Goldfish, marshmallows, Snapple, and Charleston Chew?
Spain: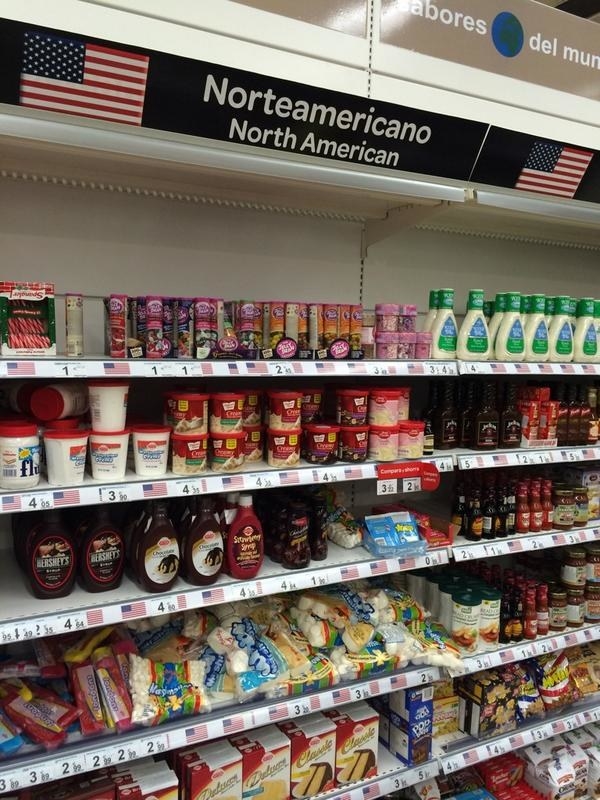 Ranch dressing, chocolate syrup, cake mix, frosting, and…yup…MARSHMALLOW FLUFF.
Denmark:
Salad dressing, jello, pickles, Twizzlers, and cooking spray?
Colombia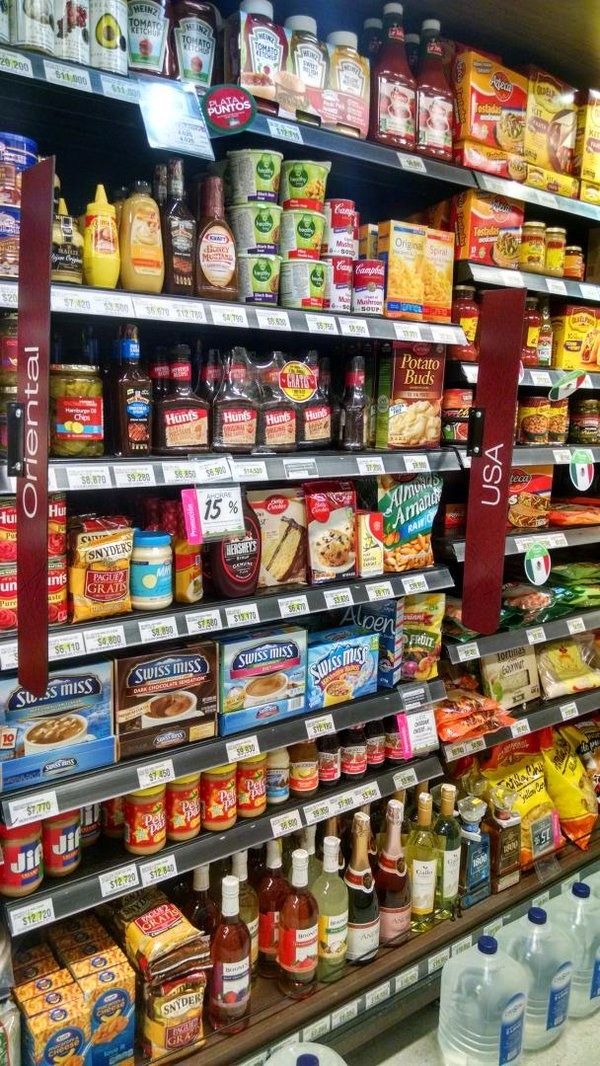 Hot chocolate, ketchup, peanut butter, and muffin mix.
And finally, the UK again: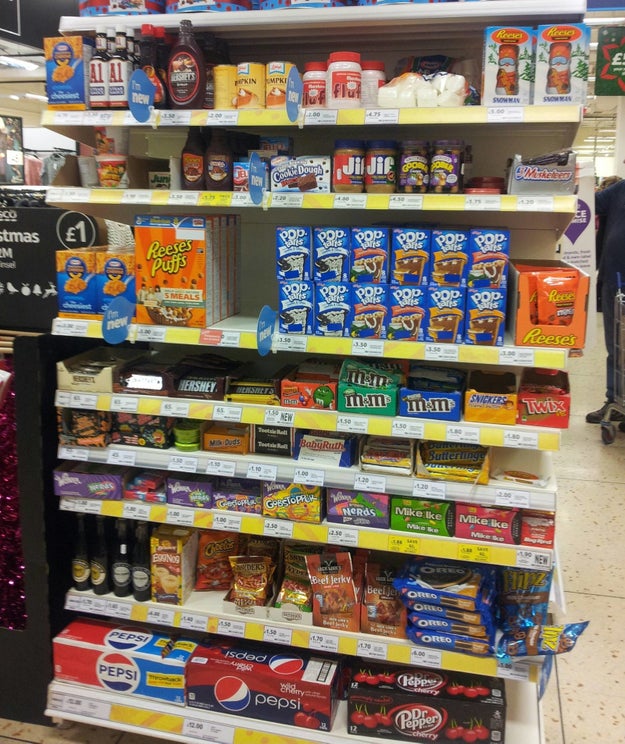 Soda, candy, cereal, candy cereal, AND…MARSHMALLOW FLUFF.
BEHOLD: the most American food there is: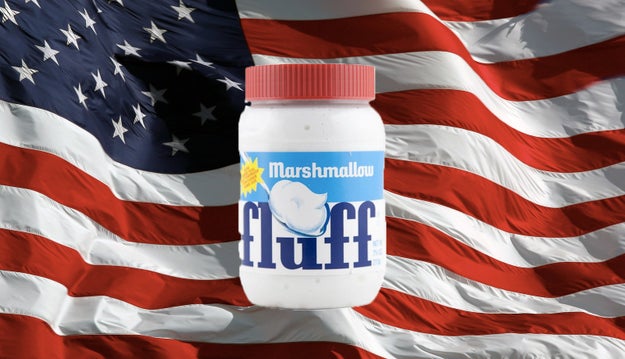 God bless A-marshmallowfluff-ica.