10.

Ants on a log.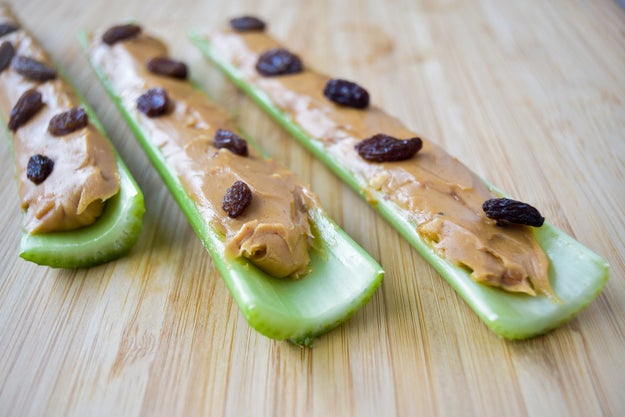 Photo_chaz / Getty Images
It's a snack that combines peanut butter and celery sticks as the "log" sprinkled with raisins on top as the "ants." You can also substitute raisins for dried cranberries, cacao nibs, or dark chocolate chips.
11.

Almond butter + a banana + something crunchy.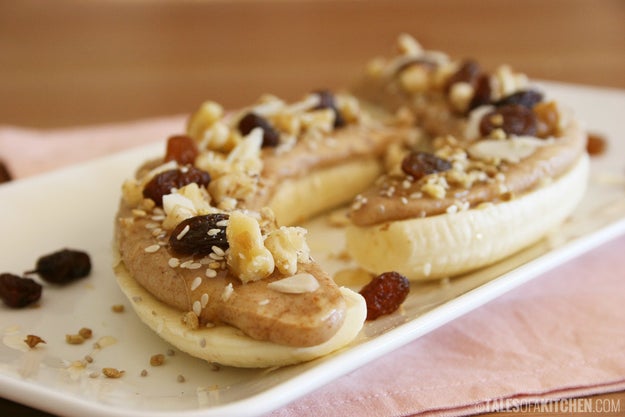 Recipe here.
12.

Toast with cottage cheese, pineapple, and cashews.