13.

Egg-white breakfast cups.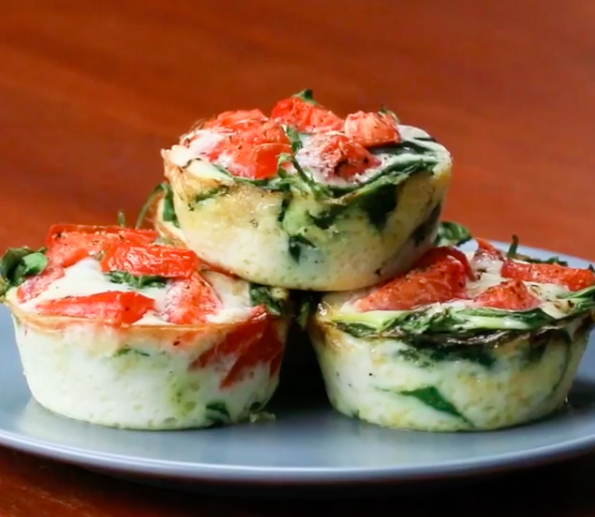 "You can obviously have them for breakfast, but if you make them in a mini muffin tray and store them, they're perfect for a protein-filled snack on the go." —Andrew Ziegler, Facebook
Recipe here.
14.

Peanut butter yogurt dip.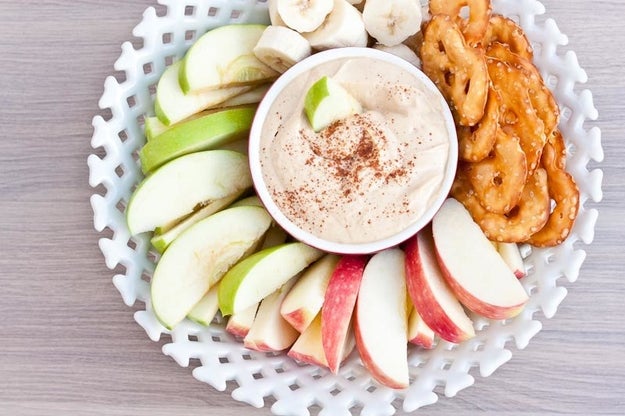 Stephanie Powers
"It makes a really good dip for fruits or pretzels." —sarahf463b1b87e
15.

A small portion of lemon pepper salmon and brown rice.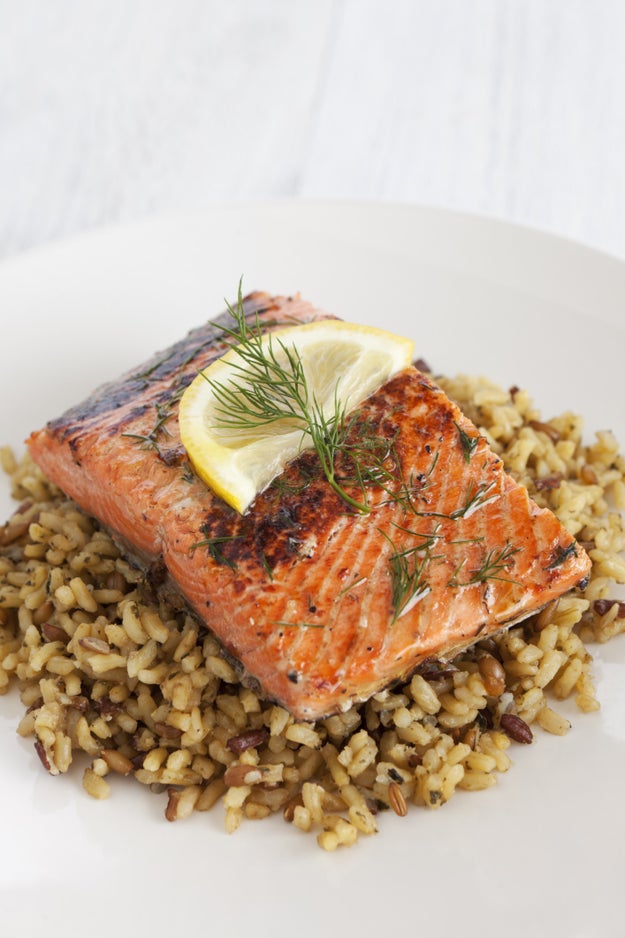 Creativeye99 / Getty Images
You can meal-prep it and use it throughout finals week.