7.

Shifting hanging items to make them flow nicely makes them look neat and attractive, and costs exactly $0.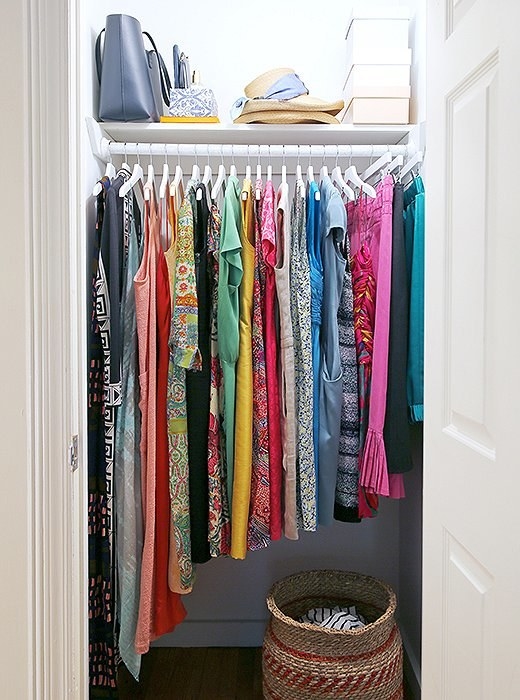 Putting a rattan hamper under the high side is genius. World Market has an awesome one (with a liner included!) for $39.99. You can either arrange by height like this blogger did, or by color. This will also help you find what you're looking for in a bind.
This closet owner used the Marie Kondo technique. Check it out here.
8.

Even if you aren't crazy organized, you can still achieve a more streamlined look. Simply investing in matching hangers goes a long way.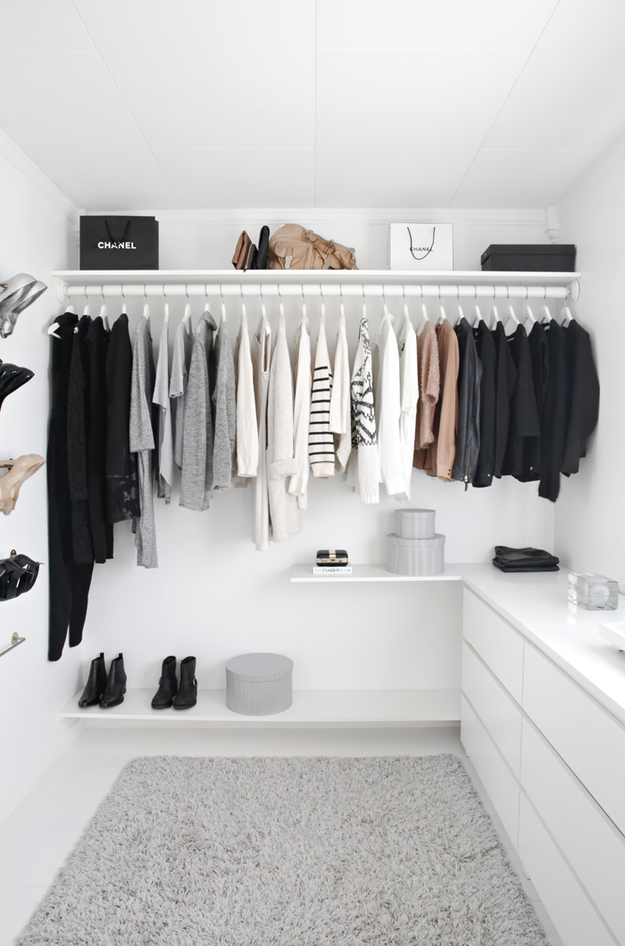 Huggable hangers are almost always the way to go; buy these from Bed Bath & Beyond at $9.99 a pack.
Yes, her entire home actually does look like this. Check it out here.