9.

Sort your seasonal gear into labeled boxes, so that you aren't staring longingly at your shorts during the cold months or taking up closet space with sweaters during the hot ones.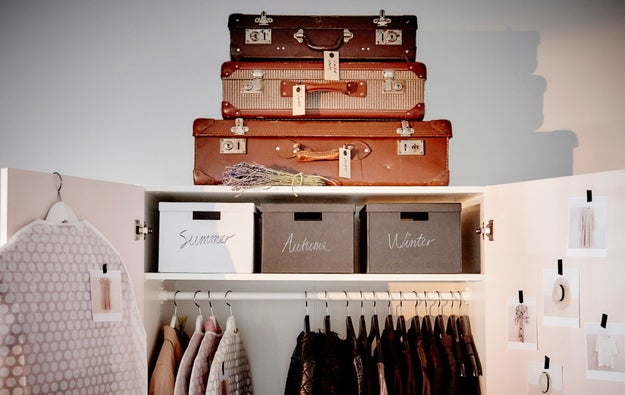 Get the Tjena boxes for $4.99 and customize to your liking. Dress them in your favorite fabric patterns or label them so that you don't have to shuffle around to find what you're looking for.
10.

Add a level of luxury by sticking some removable wallpaper to the back wall of your closet.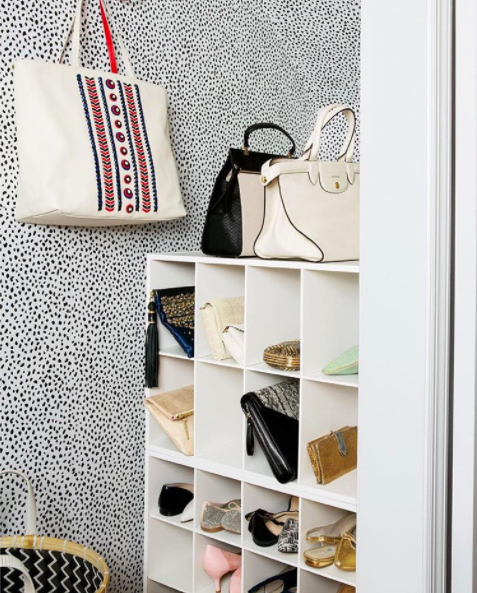 You can find some really beautiful prints like this one at Chasing Paper.