11.

If you wanted a cheap way to make your boots stand up, cut a piece of cardboard box about twice the size as the leg, fold, and gently slide it in.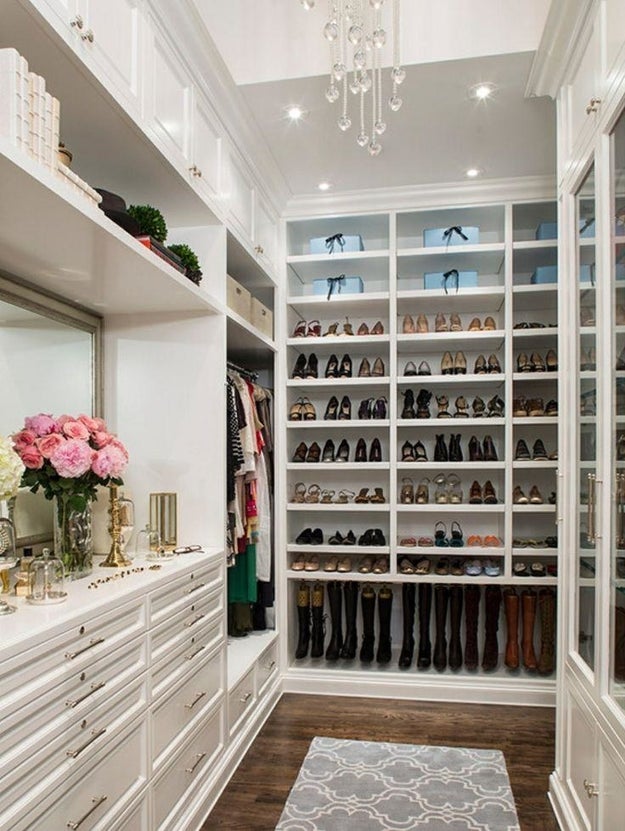 HGTV
You could also use a pool noodle. Not as dandy as fresh roses (because who really has time for stock flowers in their closet), but it still looks nicer than slumped boots.
See more closet inspiration ideas at HGTV.
12.

Take advantage of awkward spaces by adding floating shelves.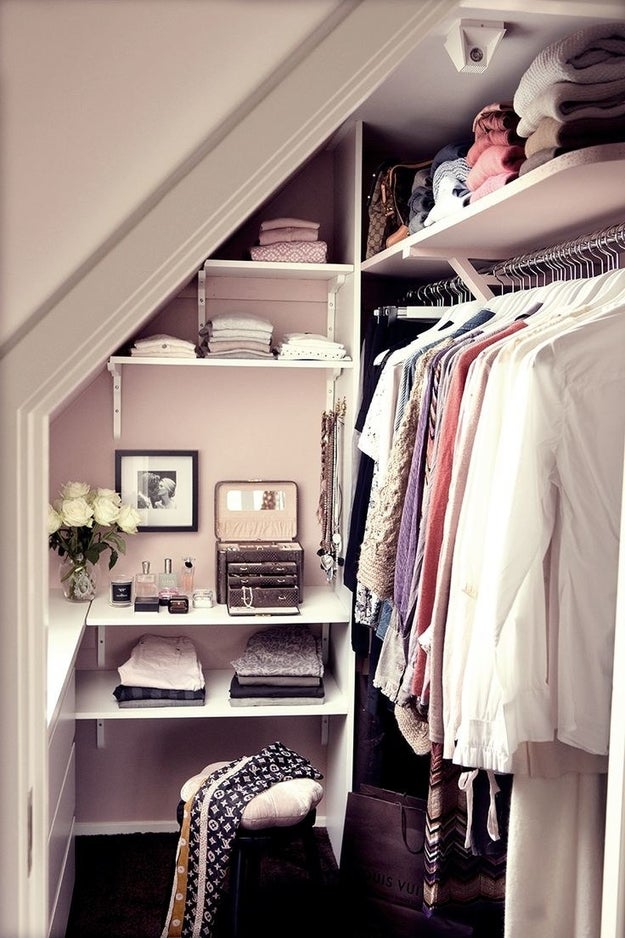 You can even build them yourself if you can't find the right size. Check out this tutorial from Home Depot to learn more.
Check out more closet tips here.