16.

Dino gift wrap to open next to a rawr-ing fire.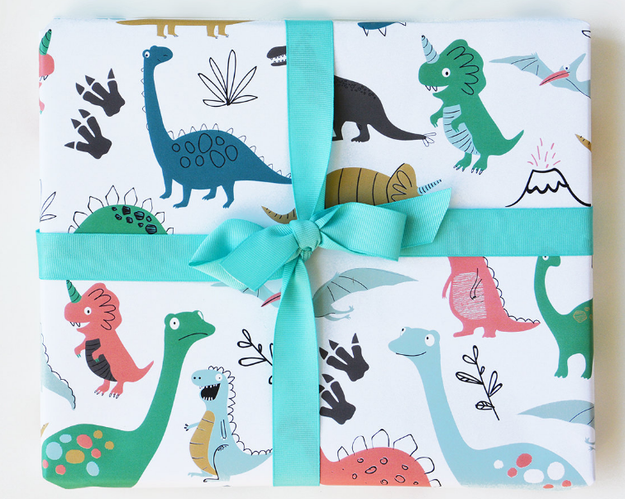 Get it from Sea Urchin Studio on Etsy for $8.50.
17.

Silver boxes that look perfect under a glamorous Christmas tree.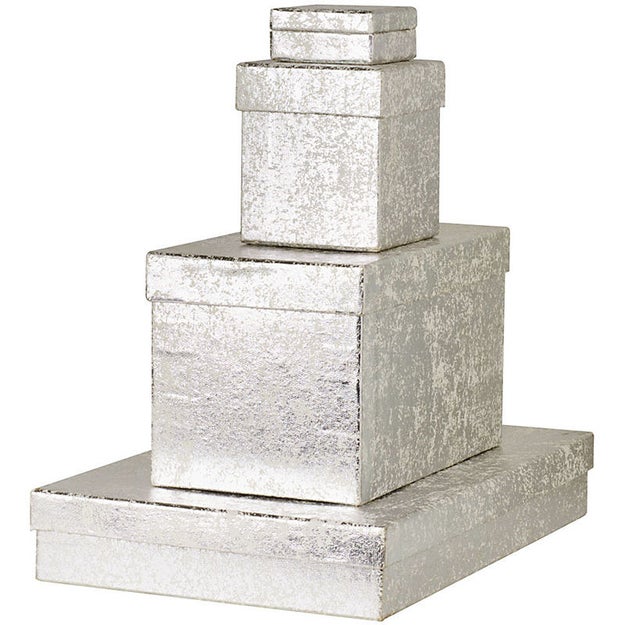 Get them from Paper Source for $3.95+ each.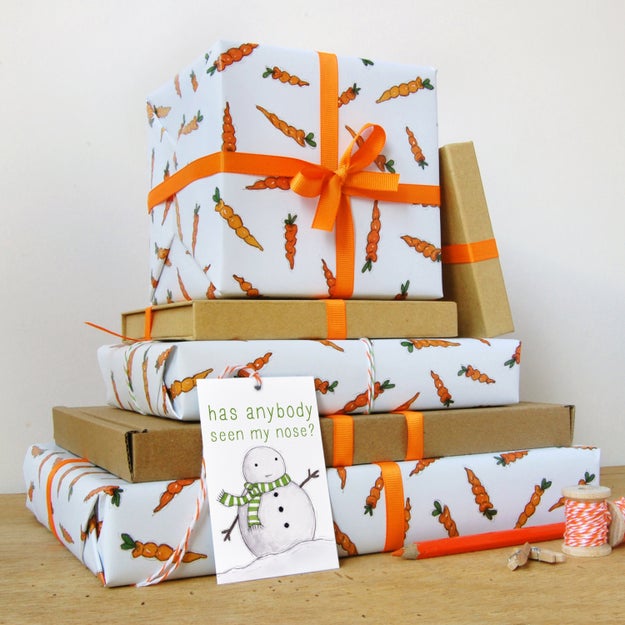 Get the paper (plus a gift tag) from Clara and Macy on Etsy for $6.15+.