22.

Gold marble bags that make any gift a little fancier.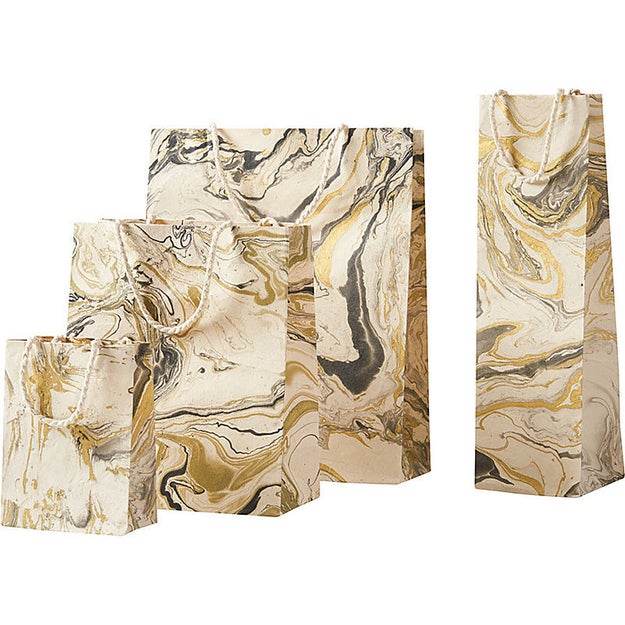 Get them from Paper Source for $3.95+.
23.

Gift wrap for the straight-talker in the family.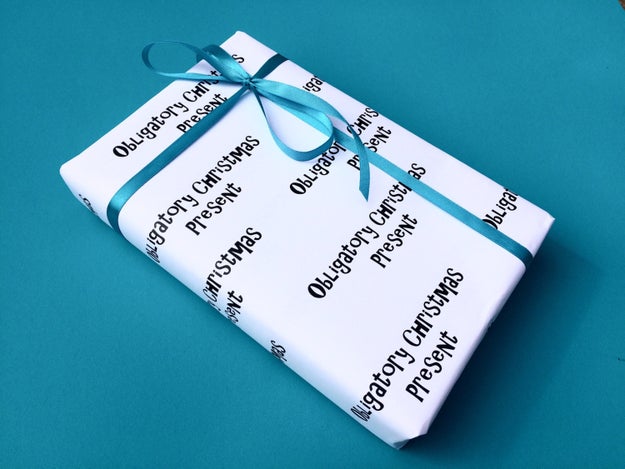 It's pretty black and white.
Get it?
Get it from Lukanna Designs on Etsy for $2.27.
24.

Cozy kitty paper for presents meant to give the warm & fuzzies.
Get it from World Market for $5.59 (on sale from $7.99)