1.

Bust out your holiday stamps and dress up your royal icing-glazed cookies.
Make your favorite sugar, gingerbread, chocolate, or other cookie (store-bought or pre-made dough is completely legit here!), drizzle with a 3-ingredient icing recipe like this one from King Arthur Flour, then go crazy with your stamps! The key to making this really work is to use gel food coloring instead of the normal liquid kind (you can find it at most grocery stores or craft stores).
Learn more about the technique and how to make it work at Country Cleaver.
2.

Or skip the stamps and just use your favorite brushes and DIY edible paint to draw directly on the icing.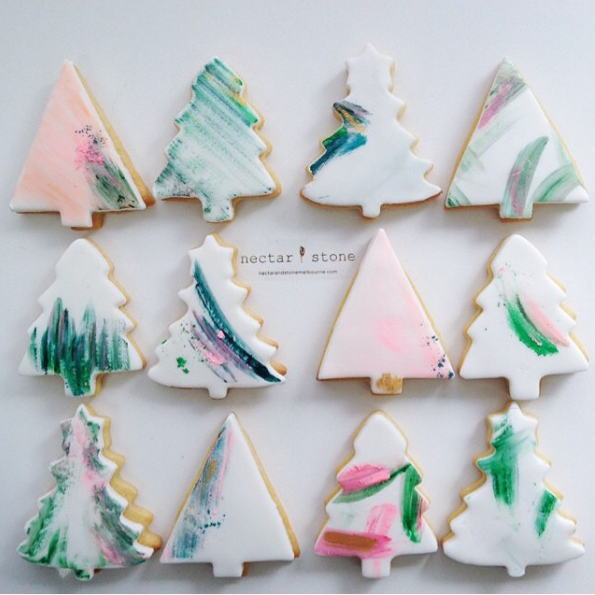 Make the same cookies and icing as you would for the stamp cookies above, but instead of directly stamping gel color onto them, mix up edible cookie paints (McCormick has instructions for creating 19 different colors using liquid food coloring at the bottom of this recipe), and play around with brushing them in your favorite designs.
The cookies pictured above were created by Australian bakery Nectar and Stone for New Zealand's Pop Roc Parties (and omg, they both have beautiful Instagram accounts).
3.

Attach M&Ms and pretzels to Nutter Butters to make everyone a Rudolph of their very own.
This is so easy it might as well be a required gift to give someone.
Learn how to do it at Our Best Bites.