20.

Learn where it's acceptable to trim your nails. Answer: in the privacy of your own damned bathroom, and nowhere else.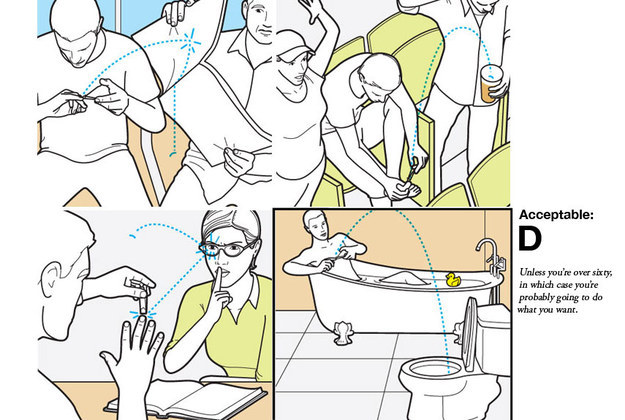 21.

And never forget your weekly grooming checklist.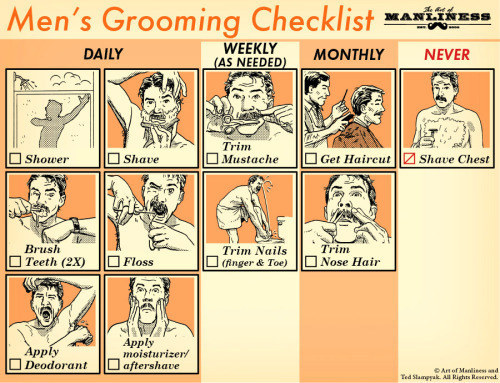 Art of Manliness
Though we're not entirely against shaving your chest if you want to.
Now go forth and look amazing.