1.

This is construction worker Jason Haney, of South Bend, Indiana, who hides a life-size Where's Waldo figure on his construction site every day to cheer up the kids who are staying at the Memorial Children's Hospital. The kids can search for Waldo from out the windows of their hospital rooms.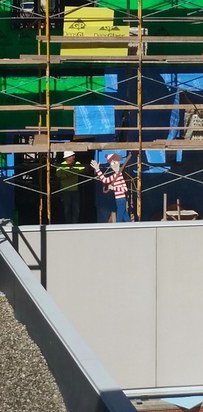 2.

In order to fulfill a lifelong dream of traveling across Europe, Kevan Chandler, who has Spinal Muscular Atrophy, was carried in a backpack by his three friends. You can follow their journey on Kevan's Instagram.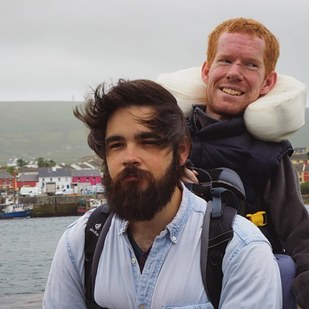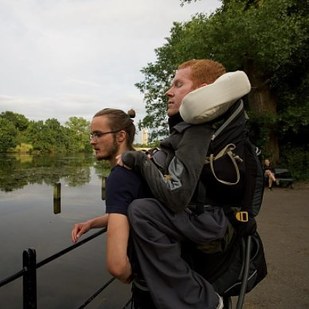 3.

For the past 10 years, Luis Soriano has run the Biblioburro program, a traveling library — literally on the back of a burro — that brings books to kids in remote villages on Colombia's Caribbean coast.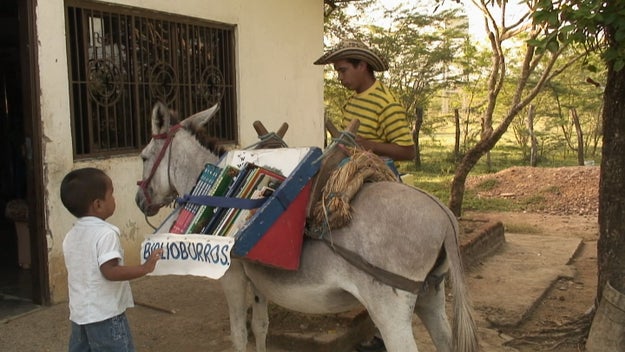 4.

This is Florida police officer Marcus Montgomery, and his pup Kylo. He met Kylo when he was making a routine call to a local animal shelter and couldn't resist adopting him.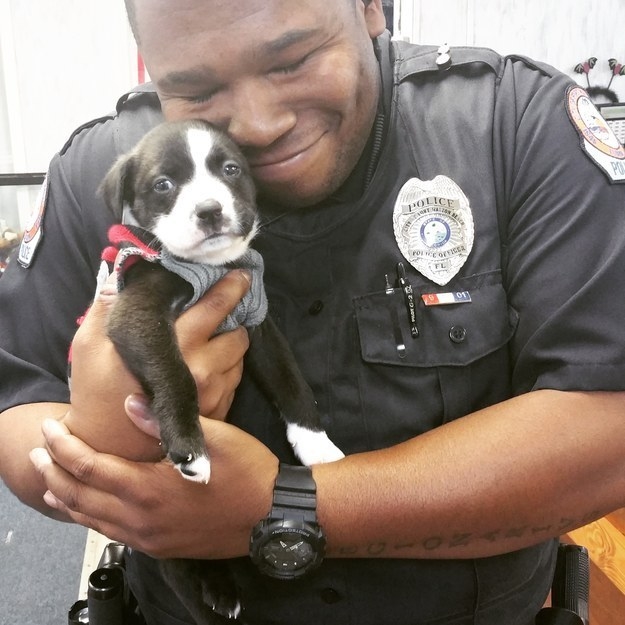 Marcus Montgomery
5.

A family of Iraqi refugees was reunited with their beloved cat Kunkush after being separated during their journey to Greece. Thanks to the work of volunteers, Kunkush made it safely to his family in Germany. The cat and family journeyed over 4,000 miles.