13.

Create beautiful synergy throughout your room by matching your window shades to your bedding.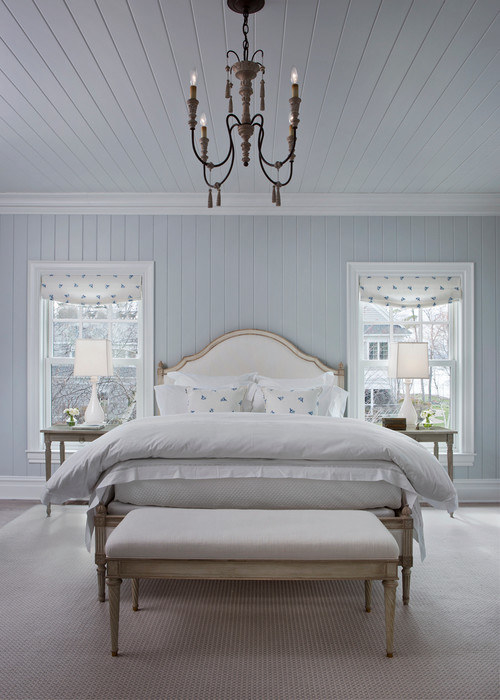 You can DIY your own, or buy matching pieces at places like Ikea, Target, and Bed, Bath, and Beyond.
14.

Add a faux fur throw to your bed to give it a super cozy and luxe feel and/or make you feel like you have a pet when your building doesn't actually allow one.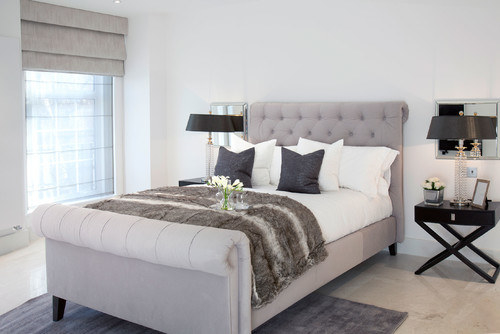 Berkley Court / Via Berkley Court
This one is honestly so cozy.
15.

If you don't have or want a footboard, put a bench at the edge of your bed to make it grown 'n' sexy.*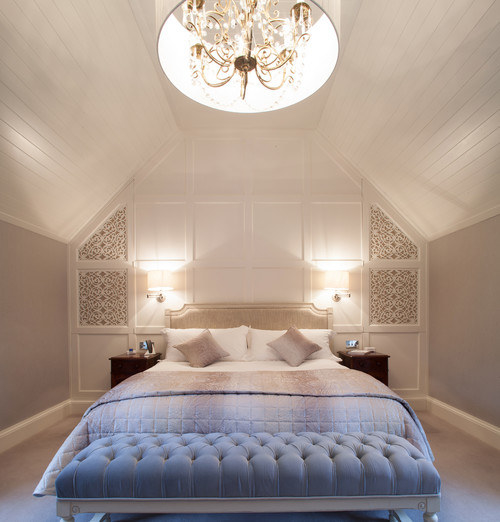 Des Ewing Residential Architects / Via
Houzz.com
*A bench is also a great place to throw all your dirty clothes, TBH.